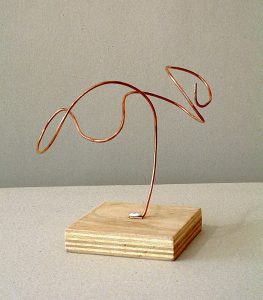 Alfina Grasso
Alfina Grasso has a degree in biodiversity and environmental quality and is a specialist in clinical pathology. In March 2022, she received the title of 'European PhD in Earth and Environmental Sciences from the University of Catania with a research project on "Chemical characterization and quantification of metallic nanoparticles (MNPs) in seafood: Dietary exposure and risk assessment".
He is currently conducting a research project as a Research Fellow at the Department of Medical, Surgical Sciences and Advanced Technologies "G.F. Ingrassia" (disciplinary scientific area MED /42) entitled "Chemical characterization of metallic nanoparticles in the marine environment and in fish products of the Ionian Coastal Belt".
Since 2012, Dr. Grasso has been working on most of the research activities of the Laboratory of Environmental Hygiene and Food under the direction of Prof.ssa Ferrante.
The research activities include various ecological topics such as: Environmental monitoring of pollutants in the environmental compartments of water, air and soil; review of bioaccumulated pollutants in organisms and risk assessment for human and animal health; environmental remediation studies; ecotoxicological studies for in vivo and in vitro investigation of the specific effects of certain pollutants, especially heavy metals.
From 2020,  she is responsible for the quality system of the Environmental and Food Laboratory, which has been accredited since 2008 according to the standard UNI CEI EN ISO /IEC 17025:2018.